ICT Reports Management System
Pusat Teknologi Maklumat or Information Technology Centre of UTHM provides a facility whereby users can report any related ICT problems using the ICT Reports Management System which is accessible via https://aduanict.uthm.edu.my.
The following are a few steps using the system.

1. Browse URL of https://aduanict.uthm.edu.my.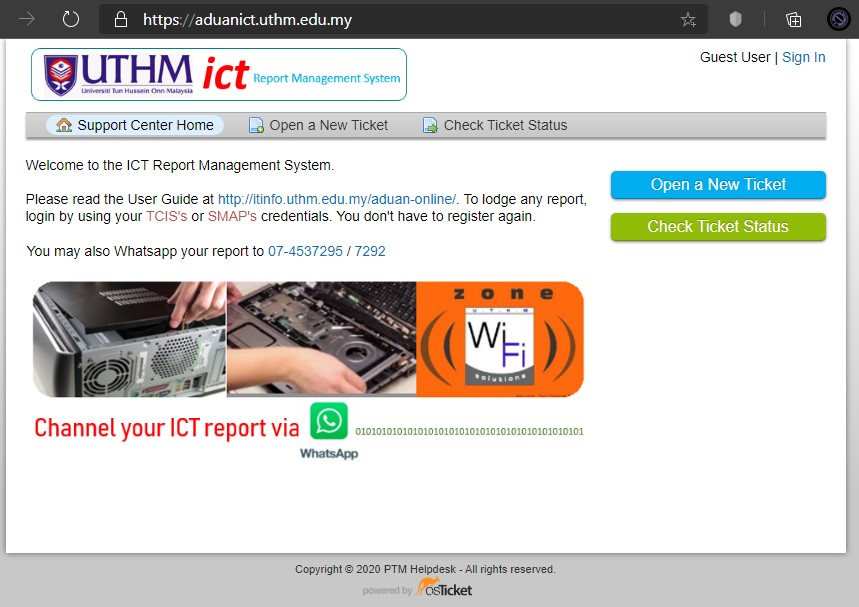 2. Click on the button of "Open a New Ticket"
3. Key in User and Password :
For staff, use your email id and password
For students, use your SMAP Online user and password
4. Fill in the related information, such as the Help Topic, Telephone Number, Your Faculty, Location, Issue Summary and Issue Details. The * denotes a must filled information. Once done, click on the 'Create Ticket" button.
5. The system would show the Ticket Number realted to your report. Please copy this report number and can be used whenever any inquries be made through our ICT Helpdesk.
6. Please SignOut when you are done.