Guest Wireless Access
---
The wireless network SSID "UTHM Guest" is available for University Guest. This service will allow University Guest to be connected to the Internet. University Guest with mobile devices manage to do self-register for network access. Once registered by completing the registration form with the needed information, University Guest will receive account login credentials. Account of University Guest will expire automatically after an hour and to extend the period, please contact the ICT helpdesk.
Pease follow these directions to log in to the "UTHM Guest":
On the hardware, navigate to the SSID "UTHM Guest"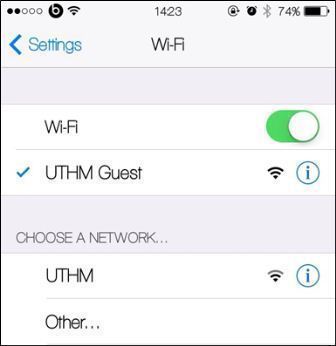 Captive Portal will be prompted and click "here" to complete the guest self-registration form.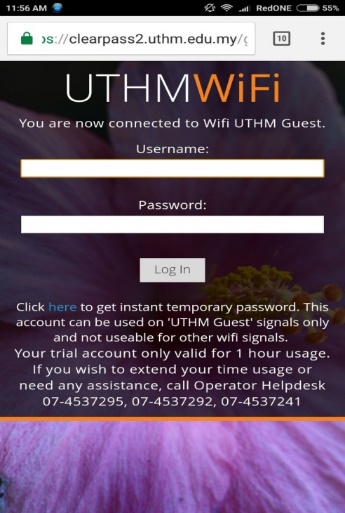 Please click "Register" button once you completed the form.
After completed the registration form, you will get the visitor registration receipt. Please print screen the registration receipt to remember your guest password.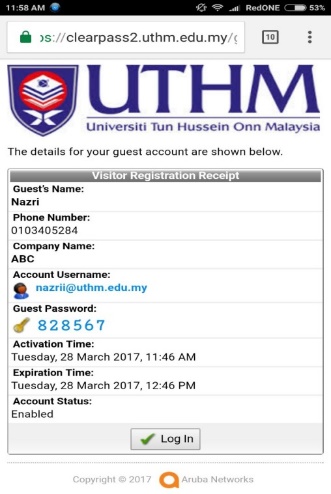 The success page will be prompted once you click the "Log In" button.